Apple iPhone 13 Pro Max - Graphite - 128 GB
Sku:

iphone13-128gb

Vendor: Fonezone.ae
Type: Condition: Refurbished
Easy EMI Available on
at Checkout
7 Days To Change Your Mind
Indulge in opulent elegance with this meticulously crafted refurbished Apple iPhone. Adorned with a resplendent gold-plated frame, this device seamlessly blends luxury and technology. Its glistening metallic finish exudes sophistication, making a bold statement wherever you go.
Underneath its lavish exterior lies the reliable performance of an Apple iPhone, refurbished to ensure top-notch functionality. The powerful processor ensures smooth multitasking, enabling you to effortlessly navigate through apps, capture stunning photos, or enjoy your favorite entertainment.
With a refined touch, the 24k gold-plated frame adds a touch of exclusivity, elevating the iPhone's aesthetic appeal to unparalleled levels. Meticulously refurbished, this device undergoes rigorous testing and restoration, guaranteeing optimal performance and reliability. It combines the allure of luxurious craftsmanship with the reliability of a trusted brand, offering a unique blend of style and functionality.
Whether you're a connoisseur of fine design or simply seeking a statement piece that stands out, this refurbished luxury iPhone with its 24k gold-plated frame is the epitome of indulgence. It embodies the perfect synergy of technological prowess and exquisite artistry, inviting you to experience the epitome of refined sophistication.
Key Features:
·        Luxurious Gold Plating: Each iPhone in our collection undergoes a meticulous gold plating process, enveloping it in a radiant layer of gold. The result is a stunning device that exudes sophistication and sets you apart from the crowd.
·        Personalized Engraving: Make your Gold-Plated iPhone truly unique by adding personalized engraving etched with precision onto the device's back. Showcase your individuality with a touch of personalized elegance.
·        Uncompromising Quality: It's built with uncompromising quality and attention to detail. From the latest iPhone models to the gold plating process, every aspect is meticulously crafted to ensure an exceptional user experience.
·        Advanced Technology: Enjoy all the features and capabilities of the latest iPhone models, from powerful processors to stunning displays and high-quality cameras that you don't have to compromise on technology while indulging in luxury.
·        Exquisite Presentation: It will arrive in an exquisite presentation box, designed to enhance the experience of receiving this extraordinary device. It's a perfect gift for yourself or a loved one, destined to leave a lasting impression.
Based with 24k Gold Plate
Luxury Gift Box with Complete Accessories
Certificate of Authenticity
1 Year Warranty covered
View full details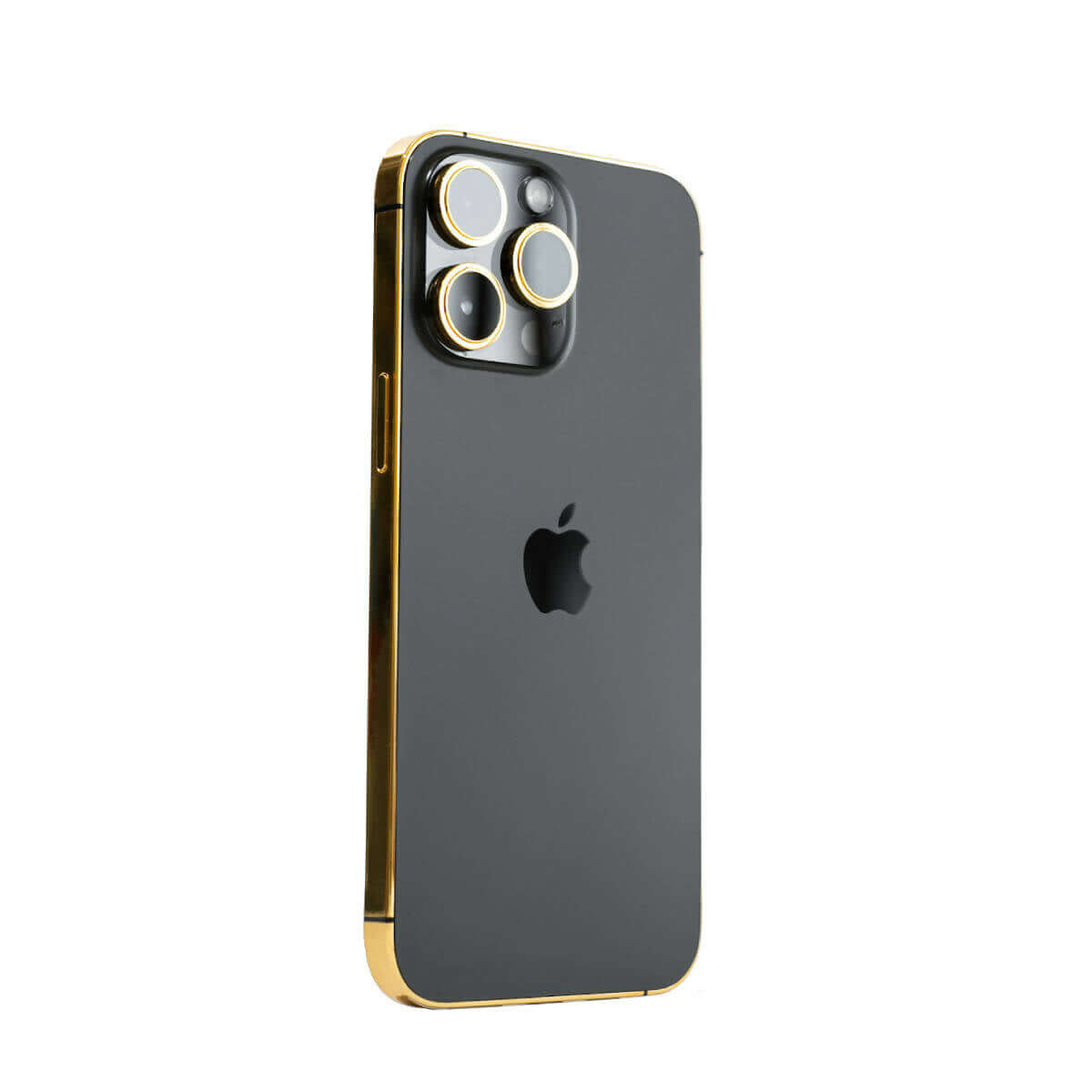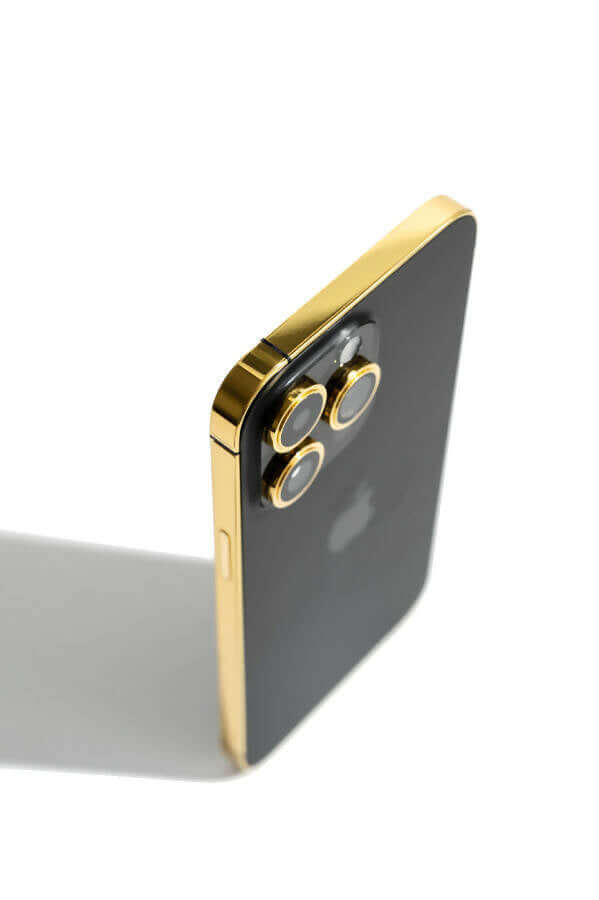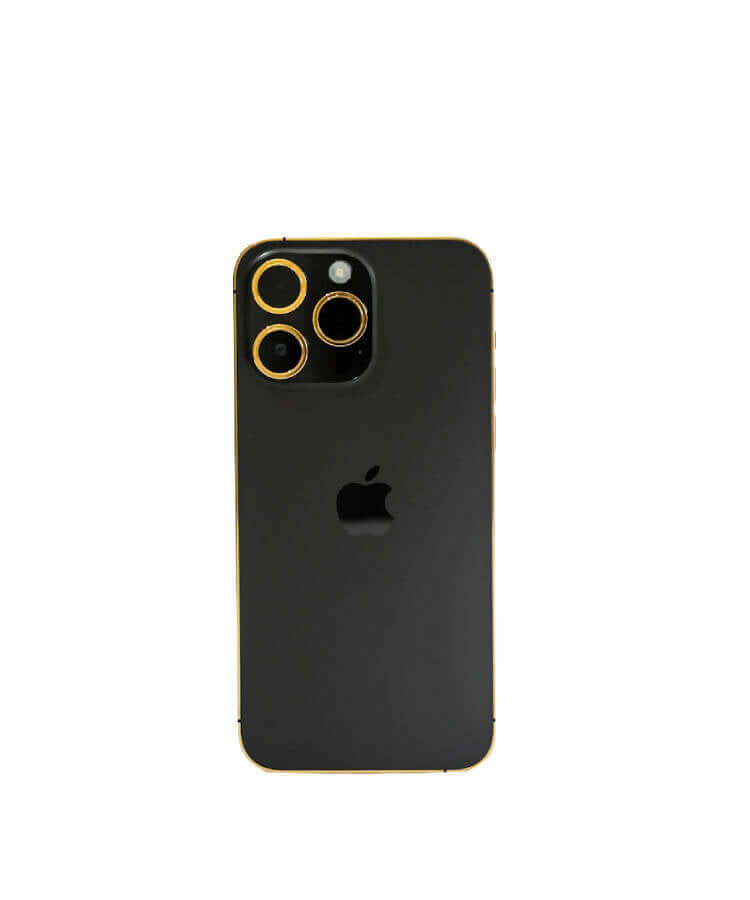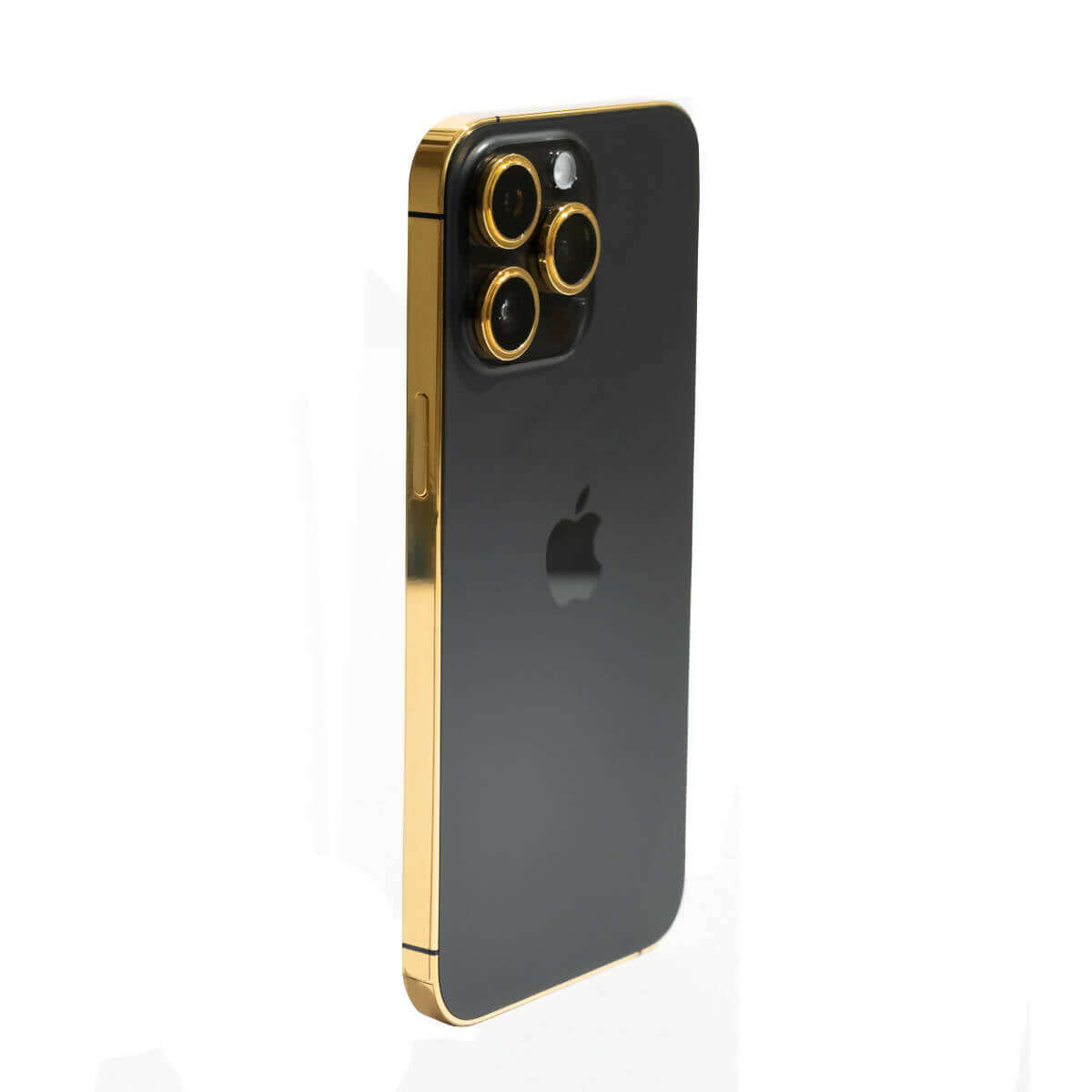 Apple iPhone 13 Pro Max - Graphite - 128 GB